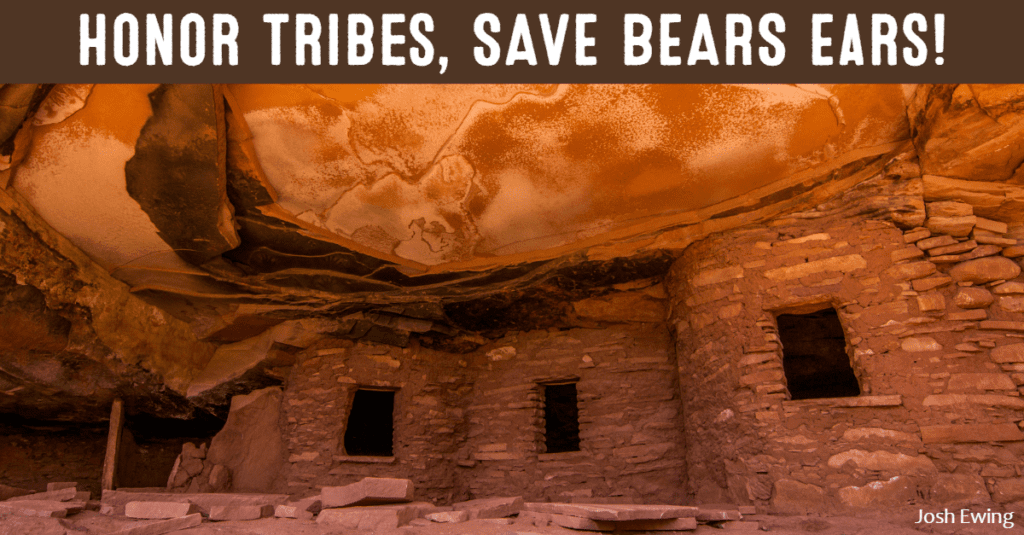 To show your support for Bears Ears and other monuments that are currently under review, please comment directly on regulations.gov by entering "DOI-2017-0002-0001" in the Search bar and clicking "Search".
H
onor Tribes and Save Bears Ears: Act by July 10th!
In an April 26th Executive Order, President Trump asked Interior Secretary Ryan Zinke to conduct a 45-day review of the Bears Ears National Monument.
Then on June 12th, Secretary Zinke issued an interim report recommending that the Bears Ears National Monument boundary be reduced in size – disrespecting a designation that honors Tribes and protects a cultural landscape. We now have until July 10th to submit comments rejecting the recommendation and supporting the Monument in its current size and protections.
You can help defend Bears Ears below with personal stories about what the landscape means to you as an American. Please be sure to emphasize that you don't want to see Bears Ears reduced in size. The monument is already 550,000 acres smaller than the Bears Ears Inter-Tribal Coalition's proposal.
Take action below with a personalized comment and we will deliver your comments directly to the Secretary so we can ensure all comments are received.