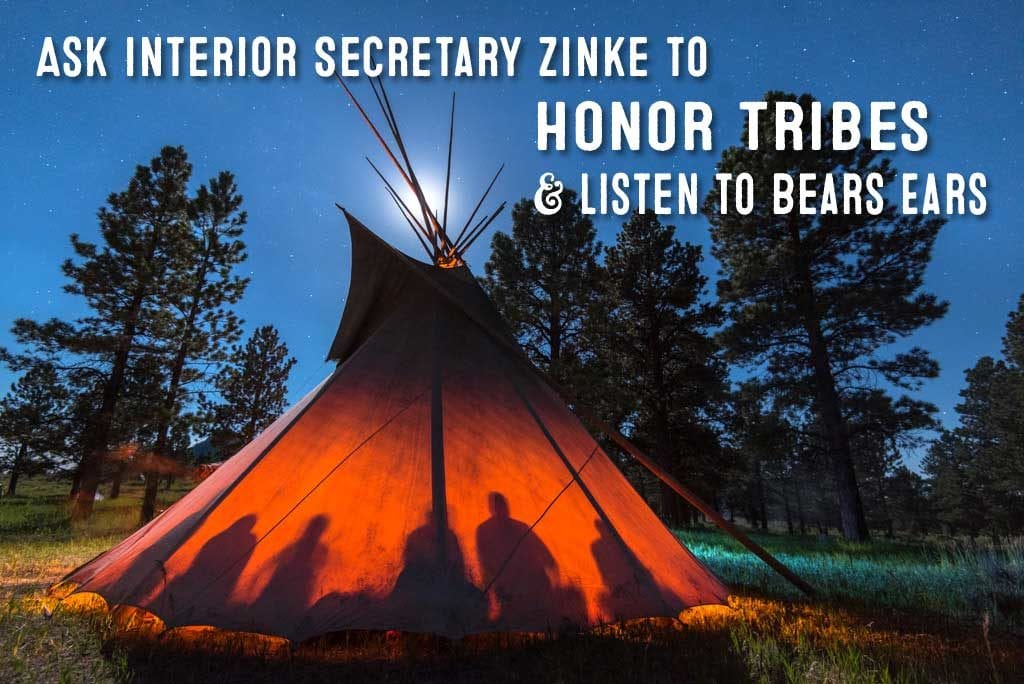 Y
ou can help ensure the new administration meets with and listens to Tribes!
Congressman Ryan Zinke of Montana has been nominated to serve as the next Secretary of the Interior.
Already, Utah politicians are pushing him to come to Utah and try to reduce or undo protections for Bears Ears National Monument. It is imperative that Secretary-designate Zinke meets with Tribes when he visits Bears Ears to hear directly from Native American people why protection for this sacred ancestral landscape is so important.
Lend your voice! Ask Secretary Zinke to Honor Tribes, Honor Bears Ears.